These captivating images showcase the stories of the individuals and organizations who make Hennepin Avenue a unique and meaningful place. Our theme for this year's series is "Past, Present and Future," as we celebrate our centennial year. Portraits for this year include Hennepin Theatre Trust founding members, arts leaders creating programming with youth experiencing homelessness, concert venue staff, indigenous restaurateurs, student artists, queer leaders, and an independent journalist. Our subjects represent our dynamic community as it moves into the future, while also exploring its humanity, and those who are often overlooked. It's the People also provides an inclusive platform to uplift talented Minnesota artists who represent our state in all its diversity, prominently placing their voices and visions in public spaces, humanizing the built environment.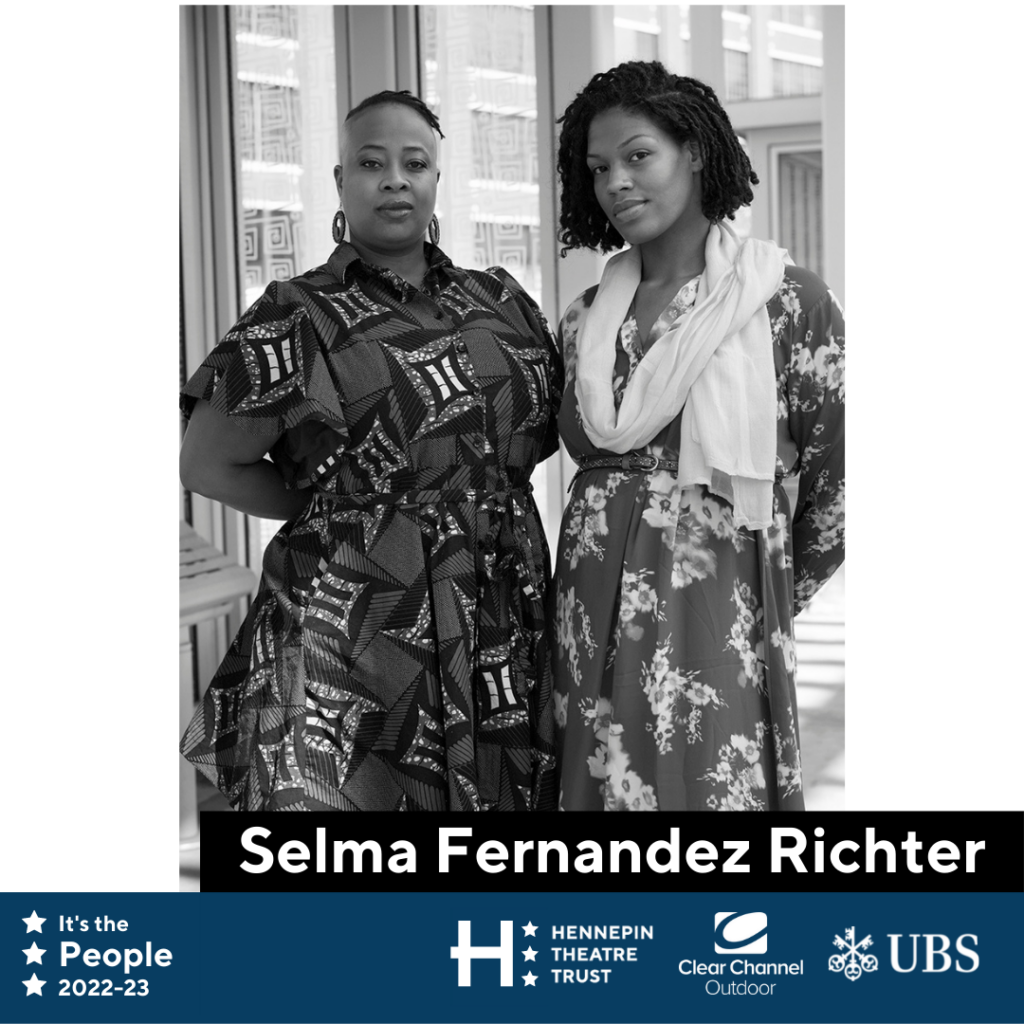 Now in its fourth year, It's the People complements our existing murals and public art projects in the downtown area, building connections and highlighting our community.

We are excited about what It's the People brings to the Hennepin Theatre District, which is one of Minneapolis' most historic and vibrant neighborhoods,

Mark Nerenhausen, president, and CEO of Hennepin Theatre Trust.